Scheduling an appointment for a sound healing session is easy! Just call my cell phone 434-242-9513 or email me at [email protected]!
We will explore what issues or areas of concern you are dealing with right now and decide which modality would be best suited to your current needs.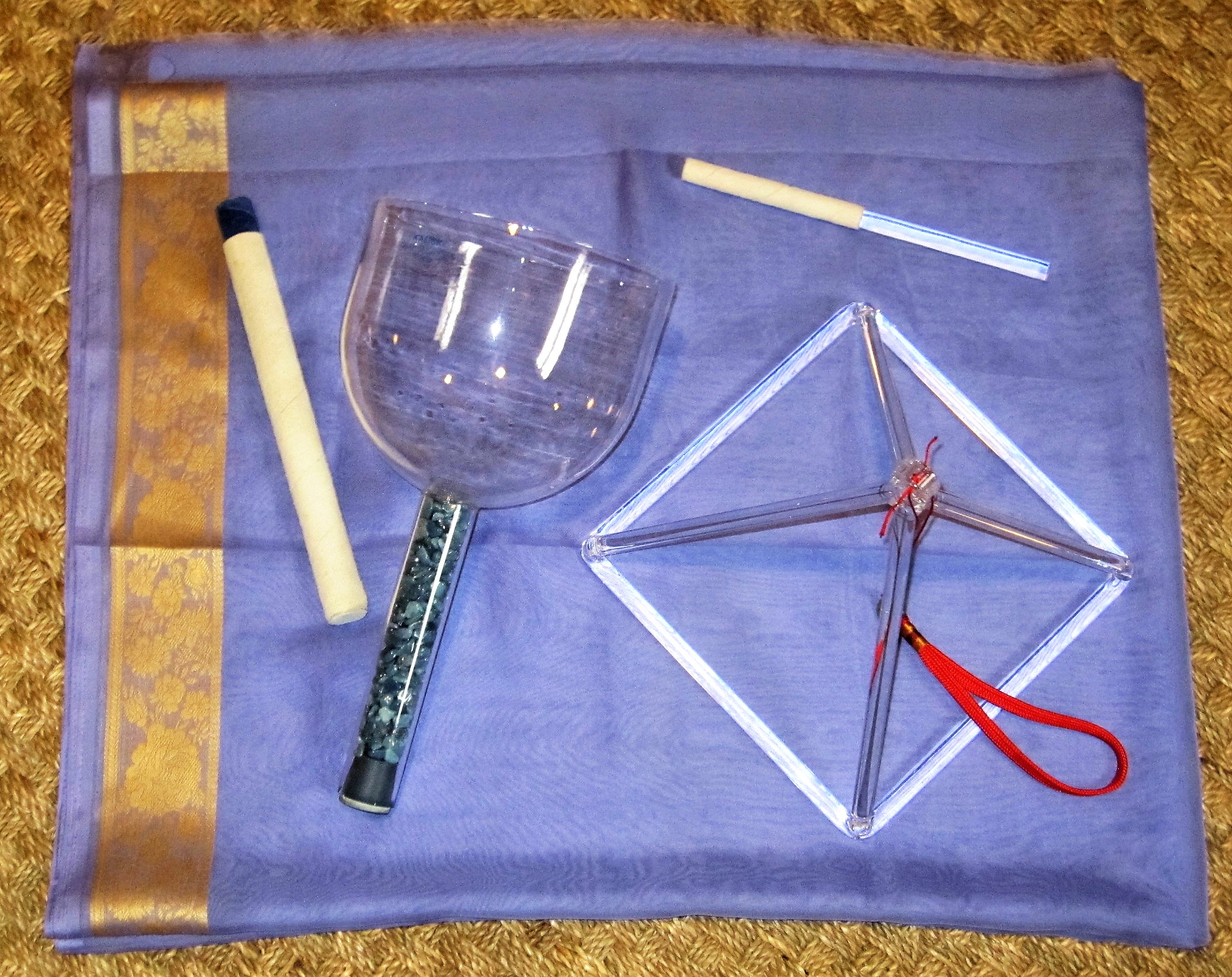 DreamWeaver : A dynamic healing modality designed to move you quickly into the heart of a problem or concern, unpack any blocked or stagnant energy and re-energize or balance your energy bodies. You will feel relaxed and invigorated!
90 minute session - $75.00
Tama-Do Chakra Chimes: Experience the pure sounds of the seven metal chakra chimes! These chimes are "tuned" to your chakras through a systematic and scientific process based on Fabien Maman's years of study and practice as an international musician and a classical acupuncturist. You will hear and feel the beautiful sounds and harmonics of the chimes as they "re-sound" your body's energy centers to their perfect resonance. Colored lights add additional healing frequencies to enhance the sound for a greater harmonizing effect. Tuned for healing the physical to the astral bodies the chimes "bridge" the energy bodies of physical and non-physical, conscious to unconscious mind.
90-minute session - $75.00
Tama-Do Tuning Forks: Fabien Maman was the First to divine and create tuning forks for use on the acupuncture points. Known as the "Father of Sound Therapy" his years of study and practice led him to the understanding that sound frequencies via tuning forks could have an effect equal to acupuncture needles when placed on the Command points. These tuning forks are of the highest quality steel, designed for the greatest tone, frequency and vibration. Bridging the physical and astral energy bodies tuning forks heal at both levels (body and emotion). Perfect for "tuning" one to a harmonious vibration. Choose from tuning forks on your acupuncture command points, seasonal tuning, musical spine. Call AiiA for more information.
60- minutes session - $60.00
Crystal Bowl Healing Session*: The newest addition to my sound healing practice. Experience the pure tones of the highest quality crystal singing bowls! Used around, or place on your body you will hear and feel the vibrations of the bowls as they are "sounded" or played. Deeply restful and meditative "singing" bowls have been used for centuries to elevate our mind, release tension, increase awareness, and enhance physical well-being.
(*Stay "tuned" for this healing modality as it is still in the planning stages!)
60-minute session - $60.00
Distance Healing Session: Distance Healing is tapping into the quantum physics theory that everything is connected to "All that Is" all the time! In a Distance healing session you will be "sent" the vibrational energies of a sound healing session while you recline in the privacy of your personal space. During the session, we will "connect" energetically and you will "receive" the vibrational waves of sound, reiki, mantra, toning & prayer. An amazing experience!
60-minute session - $ 60.00